An Award-Winning Lawyer in Georgia
Paul Black has been recognized as a SuperLawyers "Rising Star" in the area of estate planning and as a member of Georgia's "Legal Elite" by Georgia Trend magazine. He is also a member of the National Academy of Elder Law Attorneys.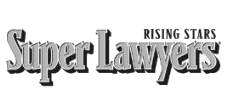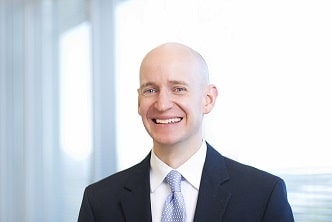 A Proven Georgia Estate Law Specialist
My name is Paul Black, and I am a Georgia estate law attorney whose practice focuses on the umbrella of Georgia estate law matters including estate planning and estate administration (also known as probate), elder law, uncontested guardianships and conservatorships, and special needs planning. I strive to give each of my clients the same level of care and attention that I would want for my own family members. To learn more about me, visit the About Paul page. If you have legal questions and want to schedule a phone call or an initial in-person consultation, please contact me.
Mr. Black took an extraordinary amount of time and preparation with my husband and myself to prepare our Last Will and Testament, Power of Attorney, and Advance Directive. I compared prices for the same services and feel that I was given a very fair fee for the work that was done for us. I would highly recommend Paul Black.
After talking with Paul, I knew exactly what I needed to do. He has been with me the whole way from getting her diagnosed with dementia, to helping with all of the legal paperwork and consolidating the finances (after having to find all of them first!) and getting her moved into an assisted living home where she is getting topnotch care. If you need a responsive and caring lawyer, hire Paul!!
Paul does an excellent job of making a connection with his clients. He becomes invested in meeting the needs of his clients. He is helpful, friendly and has lots of knowledge about trusts, wills, etc. It is easy to get in touch with Paul and he makes a point of staying in touch with you. Great experience all the way around.
Atlanta Probate, Estate Planning & Elder Law in Georgia
Georgia Estate & Probate Law Help
If you have questions about estate planning, probate, or elder law issues in Atlanta, Georgia – we are here to help. 
Connect With Me Via Social Media
A Proven Probate Attorney Atlanta
Paul Black is a probate attorney Atlanta who handles uncontested matters in Georgia probate courts, including estate administration and guardianship/conservatorship matters. If you aren't familiar with it, the probate court is the part of the court system that handles distribution of assets, payments of debts, and other administrative matters when someone passes away.
There are ways to avoid going to probate court (for example, by creating a living trust), and there are some assets (such as property owned in joint tenancy) that pass directly to a surviving loved one and do not enter the probate court process. However, many estates are transferred to probate court so that a probate judge can validate the decedent's will and ensure all relevant parties are aware of the death. Then, an executor who is typically assigned by the decedent oversees the distribution of assets and property and makes sure that any creditors are paid.
When a loved one passes away, there is enough for the family to deal with without them having to take on court proceedings as well. An experienced probate attorney Atlanta can handle the estate administration process including filing petitions to the court, notifying heirs, and assisting with estate appraisals and asset management.
Learn more about the Georgia Probate Court process or Dekalb County Probate Court in these informational guides provided by The Law Office of Paul Black.
DeKalb County Probate Court
Experienced Estate Planning Attorney Atlanta
An estate planning attorney Atlanta from the Law Office of Paul Black can help you protect your current assets, plan for your future, and provide for the next generation. Although as you grow older, the future may be difficult to think about, these trustworthy estate planning attorneys work hand-in-hand with their clients to take charge of their futures and set up safeguards so that their health care and financial decisions will be well taken care of.
The Law Office of Paul Black helps clients of all backgrounds empower trusted people in case the clients become incapacitated, and when necessary, they set up the legal protections to ensure that disabled and special needs individuals can continue to receive Medicaid, SSI, and other means-tested benefits. Among other methods, Paul Black utilizes Will-based and Trust-based estate planning tactics, including Special Needs Trusts, to accomplish these goals.  
As in many other states, in the state of Georgia, all competent adults are legally granted the right to make decisions about the distribution of their assets and property after their death. These decisions are typically written down in a Will, although that is only one piece of the puzzle that your estate planning attorney Atlanta will assist with. A robust estate plan will also include what happens to your life insurance and employee benefits, your business (if you own one), and your wishes about health care matters and guardianship of any minor children, in addition to handling your home, investments, and other assets.
In the sad event of their death or disability, most people would want to make things as easy as possible for their loved ones. Paul Black, your estate planning attorney Atlanta, can help you plan for the future and assure your family's financial and legal well being. Estate planning is a life-long process that changes as laws and your needs change, and it is for everyone, regardless of the size of your estate.
Learn more about Establishing a Guardianship in Georgia process or Planning Opportunities for Special Needs Individuals in these informational guides provided by The Law Office of Paul Black.
Elder Law Attorney Atlanta
Closely related to both estate planning and family law, your elder law attorney Atlanta can assist with any number of legal issues that impact aging adults and their friends and family members. The Law Office of Paul Black specializes in helping older clients plan for long-term care, qualify for benefits including Veterans Aid & Attendance and nursing home Medicaid, handle retirement issues, and plan for the possibility of illness or incapacity. These services often tie into estate planning, as many of the issues listed can be handled in a document like a Will or Trust.
Part of being an elder law attorney Atlanta means working to preserve assets, minimize legal issues, and do everything they can to help senior citizens maintain their dignity and enjoy their later years. The Law Office of Paul Black is committed to educating seniors and their family members on elder law, estate planning, and special needs planning topics.
In fact, it is not just a business matter to Paul Black, it is personal. As the son of parents who is facing health challenges, he has experienced first-hand the importance of competent and determined legal assistance for elder law matters. He has seen what it is like to be a caregiver and knows what challenges they face as loved ones grow older.
Paul and his team are so dedicated to protecting and supporting our older community members that they provide free presentations on key topics such as End of Life Decision-Making in Georgia and Paying for Long-Term Care in Georgia, and they often speak to local groups in order to educate the public on these critical issues. You can depend on the Law Office of Paul Black to go the extra mile for you and your family.
Learn more about Incapacity Planning in Georgia in this informational guide provided by The Law Office of Paul Black.