NOTICE:  Legal services have been designated as "essential services" by Georgia's Governor, and our firm is still serving clients during the coronavirus pandemic. However, we are doing so in ways that minimize contact between our staff, our clients, and Court staff. Whenever possible we are using email, phone calls, and videoconferencing for communication. When documents *must* be witnessed in person (as with Powers of Attorney and Wills) we are holding signings using social distancing, pre-and-post meeting sanitizing of our office and objects, and other preventative measures as appropriate. We are also offering "drive-through" signings when in-office meetings are not advisable. We are here to serve you, but we are also committed to doing so safely. If you have any questions, please do not hesitate to reach out to us!
An Award-Winning Estate Planning Lawyer in Atlanta
Paul Black is an estate planning lawyer who provides superior legal services to people throughout the Atlanta area. He has been recognized as a Super Lawyers "Rising Star" in the area of estate planning and as a member of Georgia's "Legal Elite" by Georgia Trend magazine. He is also a member of the National Academy of Elder Law Attorneys.
You can count on our firm for excellent service with estate planning and probate, wills, trusts, elder law, and more.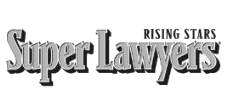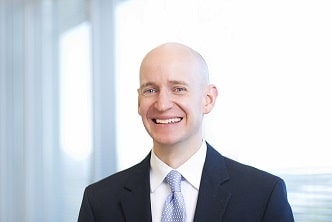 A Proven Atlanta Estate Planning Specialist
My name is Paul Black, and I am an estate planning attorney in Atlanta, GA, whose practice focuses on the umbrella of estate law matters including estate planning and estate administration (also known as probate), elder law, uncontested guardianships and conservatorships, and special needs planning. I strive to give each of my clients the same level of care and attention that I would want for my own family members. To learn more about me, visit the About Paul page. If you have legal questions and want to schedule a phone call or an initial in-person consultation, please contact me.
Mr. Black took an extraordinary amount of time and preparation with my husband and myself to prepare our Last Will and Testament, Power of Attorney, and Advance Directive. I compared prices for the same services and feel that I was given a very fair fee for the work that was done for us. I would highly recommend Paul Black.
After talking with Paul, I knew exactly what I needed to do. He has been with me the whole way from getting her diagnosed with dementia, to helping with all of the legal paperwork and consolidating the finances (after having to find all of them first!) and getting her moved into an assisted living home where she is getting topnotch care. If you need a responsive and caring lawyer, hire Paul!!
Paul does an excellent job of making a connection with his clients. He becomes invested in meeting the needs of his clients. He is helpful, friendly and has lots of knowledge about trusts, wills, etc. It is easy to get in touch with Paul and he makes a point of staying in touch with you. Great experience all the way around.