I work primarily out of two offices: one in Decatur and one in Perimeter. I frequently make house, hospital, and nursing home visits. For clients outside of metro Atlanta, including those in my native southwest Georgia, please email or call me to set up an initial phone call. When needed, we can schedule a subsequent in-person visit.
Decatur Office Location:
One West Court Square, Suite 530
Decatur, Georgia 30030
Our Decatur office location is on the fifth floor of One West Court Square, the only highrise office building located directly off the Square in downtown Decatur. The parking deck for One West Court Square is accessible either on Ponce de Leon, or off of Commerce Drive on Swanton Way, just behind the SunTrust bank on your left before you approach the MARTA bus station.
If you will be using a wheelchair or walker, just let us know in advance and we will help you find the easiest approach to the building via the wheelchair ramp at the rear of the building or the sloped entrance on the east side of the building near the DeKalb History Center.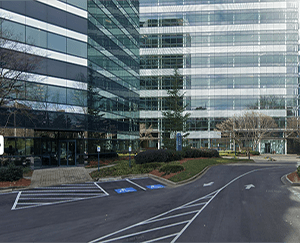 Perimeter Office
1 Concourse Parkway, Suite 800
Atlanta, GA 30328